Portfolio
Details about one of my projects.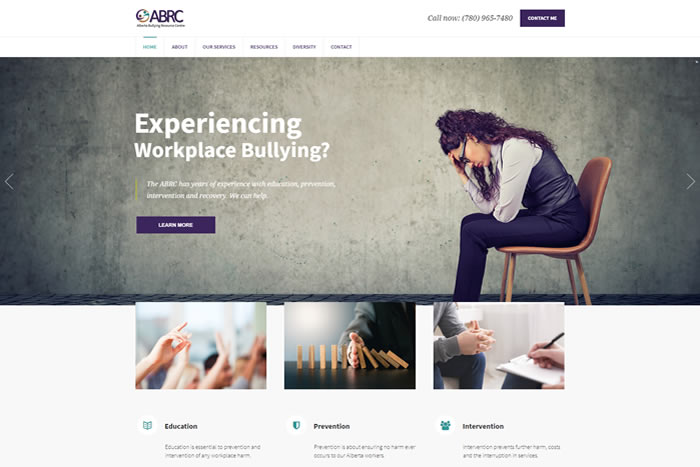 WEBSITE CREATION
Alberta Bulling Resource Centre
This client contacted me looking for someone to take over administration of their website. In the end, they decided to go forward with a site refresh as well.
SPECIAL FEATURES
---
responsive/mobile friendly
DATE
---
Went live in October 2019.