Portfolio
Details about one of my projects.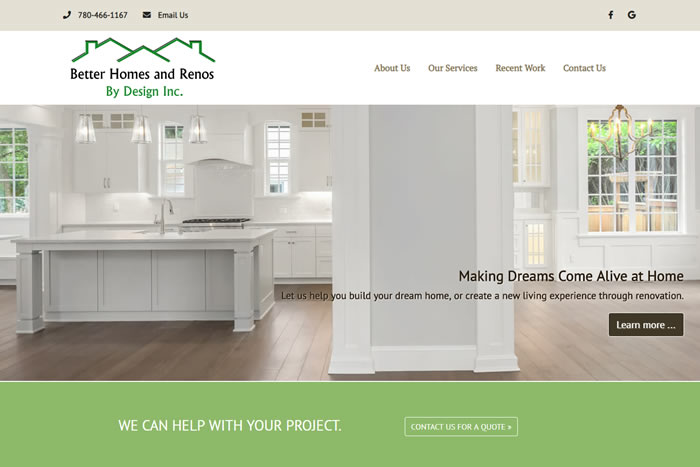 WEBSITE CREATION
Better Homes and Renos by Design
Better Homes & Renos By Design is a business serving Edmonton and the surrounding areas. They do custom home builds, as well as interior/exterior renovations and home maintenance projects.
ASSOCIATION
---
This client was referred to me by another client.
SPECIAL FEATURES
---
responsive/mobile-friendly, custom blog
DATE
---
Went live in August 2019