About Me
How and Why I Started Digital Rose.
Who Am I?
Web Designer, Developer, Entrepreneur
My name is Alison, and I opened Digital Rose Design Studio in 2004 as my maternity leave was coming to an end. I was looking for an opportunity that would allow me to work for myself, while also engaging both the creative and technical sides of my brain.
Over these last 15 years as a freelance web designer, I have worked on many different sites for businesses of every size, as well as artists simply looking for an online portfolio to display their work. I have gained extensive experience developing e-commerce enabled sites, including online stores with shopping carts and Paypal functionality and have worked with Bootstrap, Joomla, Wordpress and Shopify. I have also worked with many community leagues from around Edmonton, providing them with development and ongoing upkeep for their websites. But most of all, I have worked with entrepreneurs - primarily female entrepreneurs - helping them get their own businesses off the ground, or supporting their growth with new and improved websites.
Along the way, I added and updated my search engine optimization training and included SEO optimization as one of my offered services. After all, no matter how good your site looks, it isn't really working for you if it isn't ranking well in organic searches, and bringing new customers to your business.
There are pros and cons on both sides of the debate on whether to choose a large company or a smaller, independent firm for your website needs. But at Digital Rose, I value you - my client - and strive to provide exceptional customer service as I listen to your comments and concerns, working with you to bring your project to life ... and I like to believe my efforts have been noticed, as evidenced by my client testimonials and referrals.
It would be my pleasure to assist you with your new site, update your current one, or simply answer any questions you have about websites in general. Please don't hesitate to contact me if I can be of assistance.
Alison
Alison Cairns
Owner, Designer and Developer
My Mission
To provide exceptional support, as I combine your requirements with my creative techniques, to bring your project to life ...
... with the minimum amount of stress for you.
(I'm the human. You're the cat.)
CONTACT ME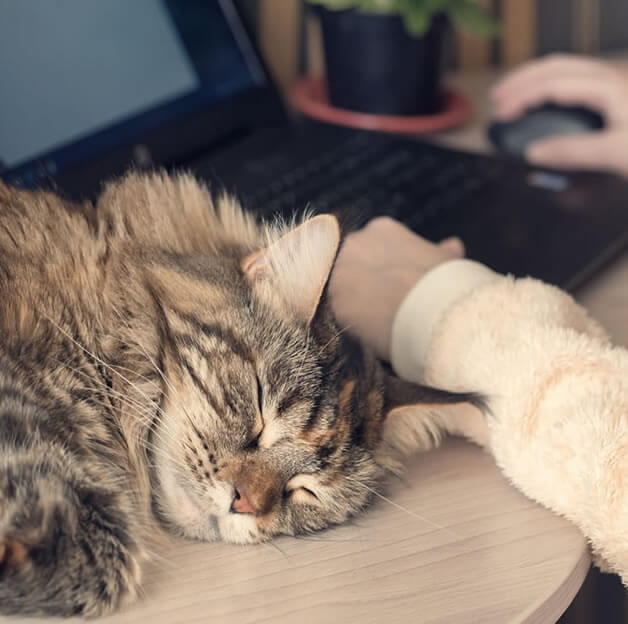 Send Me a Message
I'd love to hear from you! If you have any questions or would like a second opinion, please don't hesitate to get in touch.