Portfolio
Some of my recent work.
Why Pick Me?
Below represents a sample of my recent work for a dozen valued clients. As you can tell from their stories, many were referred to me by other clients, and even more have stayed with me for years and requested my assistance with additional projects. I believe this speaks to the level of service they received.
Click here to read more testimonials, or here to view a more comprehensive list of recent projects.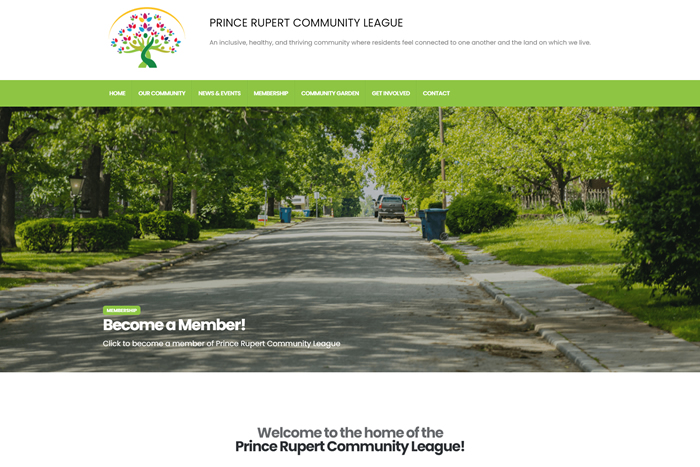 Prince Rupert Community League
The Prince Rupert Community League is located in central Edmonton. In April 2008, we worked together to create the first website for this group, providing information to their residents about community news, events and programs. The site was updated in 2015, and again in 2023.
2023, 2015 & 2008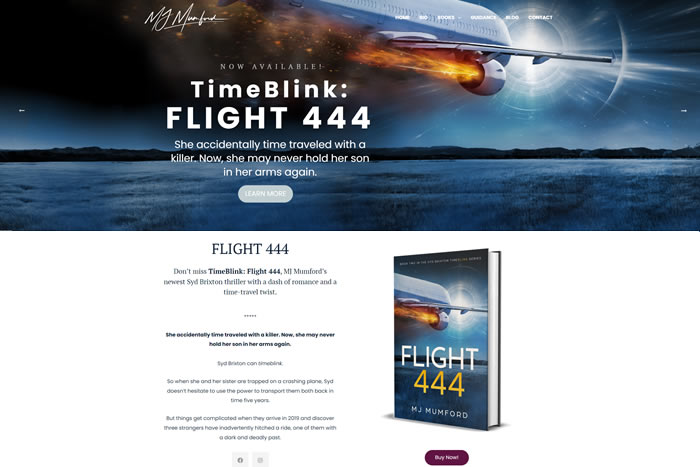 MJ Mumford
MJ Mumford is an author who loves thrillers, suspense novels, and anything to do with time travel. Her debut novel, TimeBlink, is a domestic thriller with a time-travel twist, and she came to me looking for some help tweaking the look of her existing website.
2023 & 2021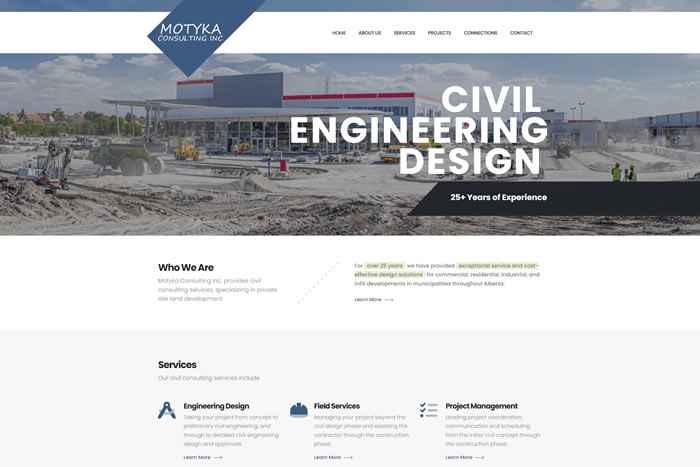 Motyka Consulting
Motyka Consulting Inc. is and Edmonton-based company with over 20 years of experience in civil consulting. They specialize in private site land development for commercial, residential, and industrial projects. The site was updated in December 2022.
2022 & 2017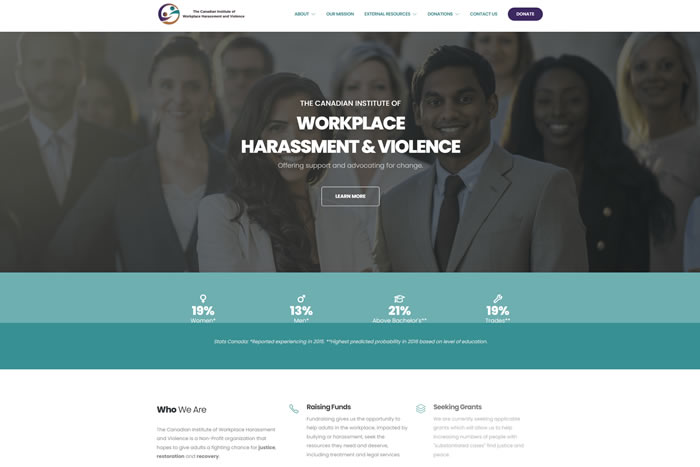 The Canadian Institute of Workplace Harassment and Violence
The Canadian Institute of Workplace Harassment and Violence is a Non-Profit organization that provides funds to adults seeking justice, restoration and recovery while dealing with workplace harassment and violence.
Live in November 2022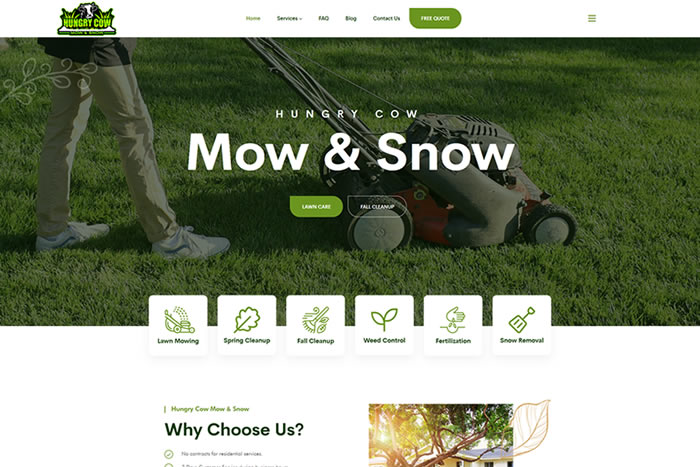 Hungry Cow Mow & Snow
Hungry Cow Mow & Snow provides quality lawn maintenance and snow removal services for residential and commercial properties in South Edmonton, Nisku, Leduc and Beaumont. A new company, they were looking for their first website.
Live in July 2022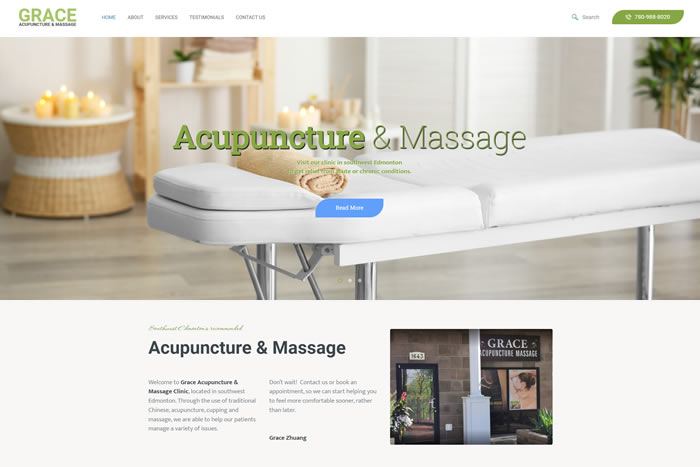 Grace Acupuncture
Grace Acupuncture & Massage Clinic is located in southwest Edmonton, but serves patients all across the city. Through the use of traditional Chinese, acupuncture, cupping and massage, Grace is able to help patients manage a variety of issues. Though the business has been operating for many years, they were looking for their first website.
Live in June 2022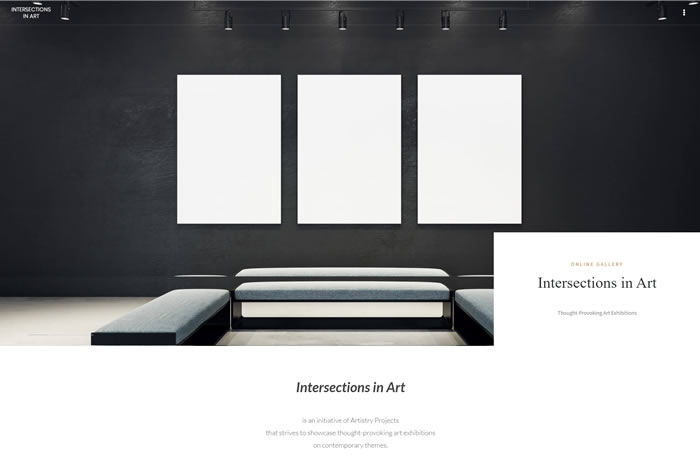 Intersections in Art
Intersections in Art is an initiative of Artistry Projects, headed by curator Yang Lim, that strives to showcase thought-provoking art exhibitions on contemporary themes. These online art exhibitions include photography, video and other art mediums produced by a diverse group of artists.
Live in April 2022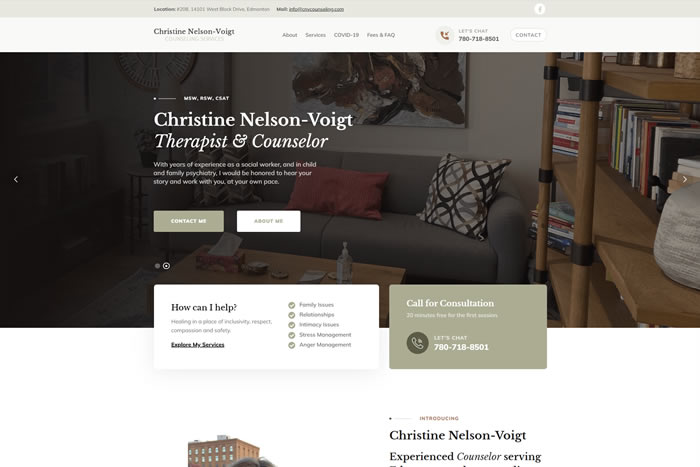 Christine Nelson-Voigt Counseling Services
Christine contacted me in 2016 looking for a website and business cards for her new company. The website was updated in 2022.
2022 & 2016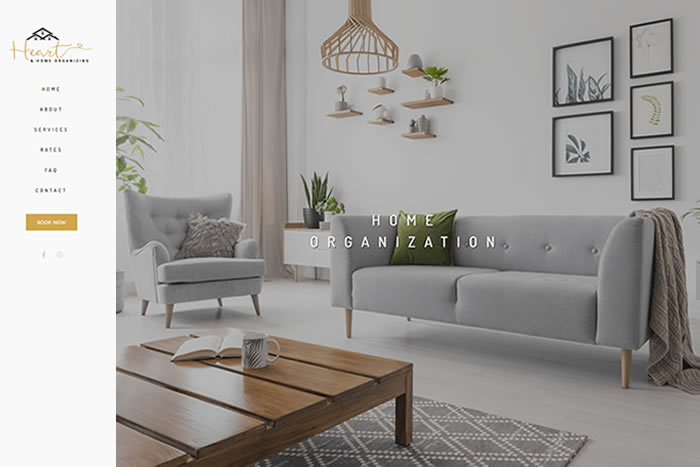 Heart and Home Organizing
Heart and Home Organizing is an Edmonton-based business specializing in eliminating clutter, creating organizational systems that are easy to maintain and delivering a stylish and organized home of your dreams.
Live in November 2021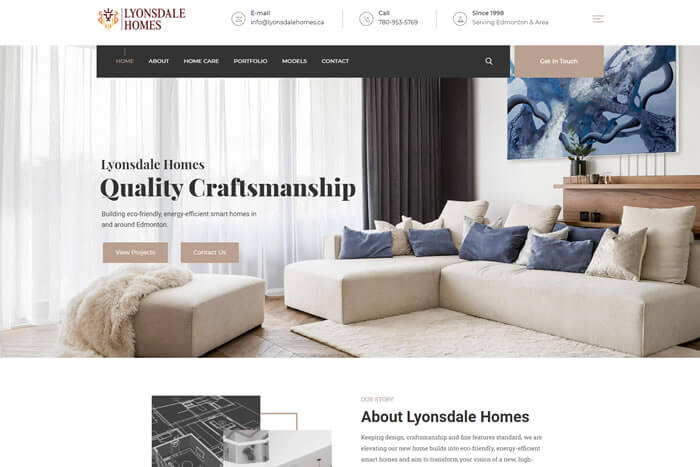 Lyonsdale Homes
Lyonsdale Homes is a two-generational, family run business that has been building exceptional living spaces in Edmonton for over 20 years. Keeping design, craftsmanship and fine features standard, they aim to elevate their new home builds into eco-friendly, energy-efficient smart homes in Edmonton, Spruce Grove and surrounding areas.
Website went live in September 2021.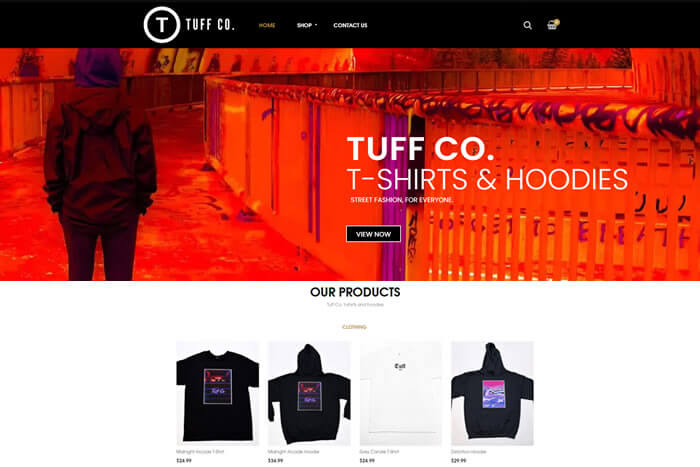 Tuff Co.
Tuff Co., based in Edmonton, AB, offers street-wear style t-shirts, hoodies and sweatshirts for teens and adults. This entrepreneur has the distinction of being my youngest ever client, starting his first company while still in high school!
Live July 16, 2021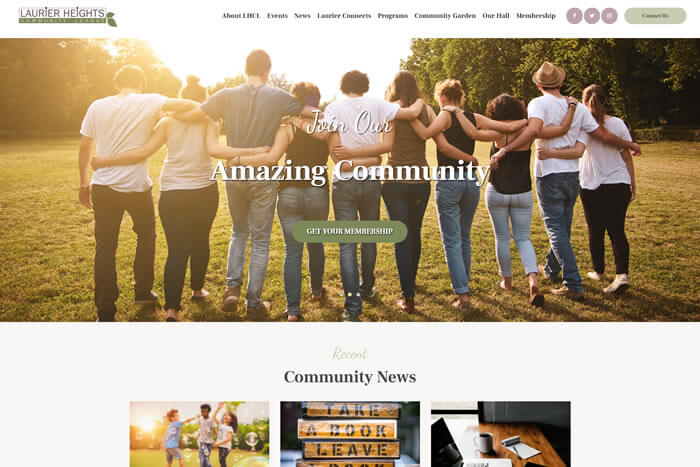 Laurier Heights Community League
Laurier Heights community league is located in central Edmonton. They were looking for an updated look for their website, and a way to better share information with members of their community.
Went live on July 12, 2021