Portfolio
Details about one of my projects.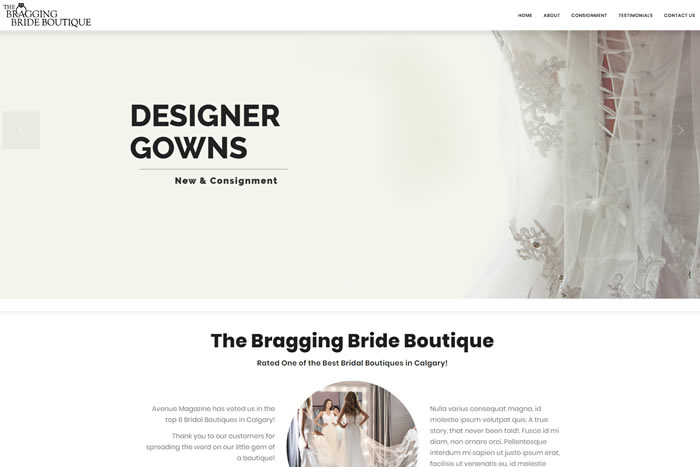 WEBSITE CREATION
The Bragging Bride
The Bragging Bride Boutique is based in Calgary, and have the most eclectic selection of designer gowns in the province. They have been rated one of the best bridal boutiques in Calgary for many years, and carry ready to purchase high end new and once loved designer consigned gowns at fabulously discounted prices.
ASSOCIATION
---
Laura and Danita, and their Bragging Bride Boutique, have been clients since 2013.
SPECIAL FEATURES
---
responsive, animation, slideshow