Portfolio
Details about one of my projects.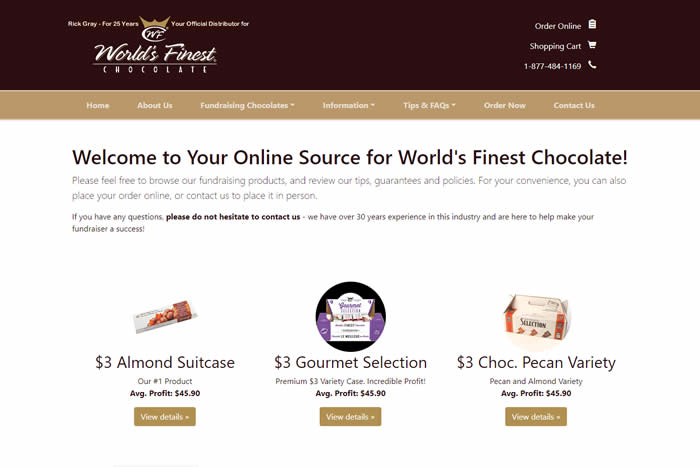 WEBSITE CREATION
Canada Fundraising
Rick Gray is the official distributor for World's Finest Chocolate for western Canada, and his site provides information about how to hold a fundraiser and how World's Finest Chocolate can help.
ASSOCIATION
---
Rick and I met when we served together as volunteers on the executive of the Prince Rupert Community League, and I've been helping him with his site ever since.
SPECIAL FEATURES
---
online ordering, responsive mobile-friendly design