Portfolio
Details about one of my projects.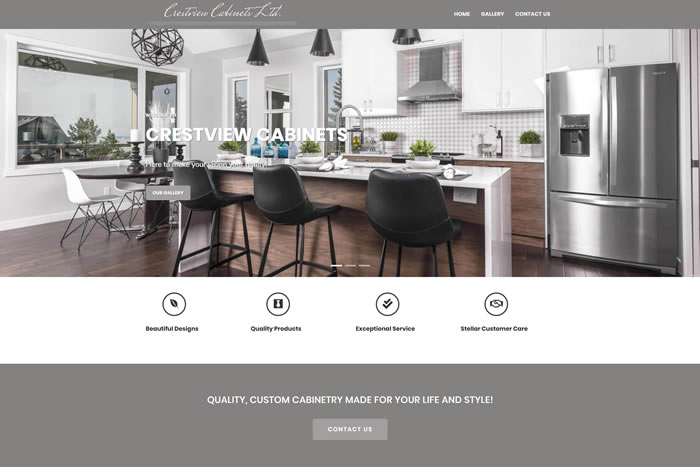 WEBSITE CREATION
Crestview Cabinets
Crestivew Cabinets is an Edmonton-based company. They approached me looking for a new website for their company, because their previous site has not been updated in a number of years, and was ready for a refresh.
ASSOCIATION
---
This project was referred to me by one of my community league client contacts.
SPECIAL FEATURES
---
responsive and mobile friendly, slider, photo gallery
DATE
---
This site went live on May 4, 2020