Portfolio
Details about one of my projects.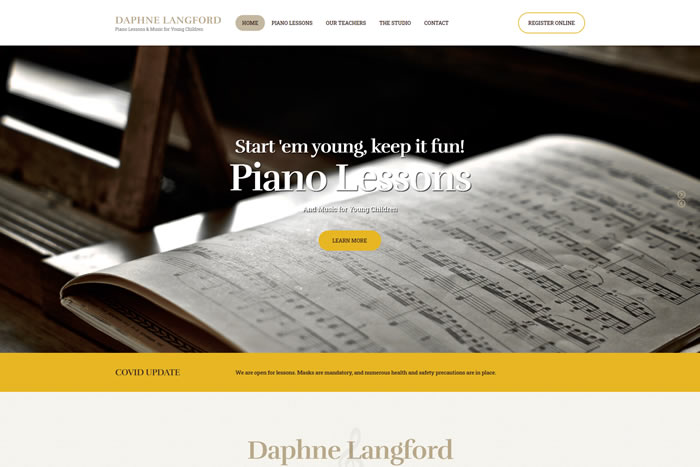 WEBSITE CREATION
Piano with Daphne Langford
Daphne was looking to improve her search engine rankings, and bring her services to the attention of some potential new students.
We built her original site in 2017, and decided it was time for a fresh new look in 2021.
ASSOCIATION
---
Daphne was a former classmate of mine. We follow each other on Facebook and when she realized I am a web designer, she asked for some input on her existing website.
SPECIAL FEATURES
---
Responsive, mobile friendly website with SEO
DATE
---
Went live on June 13, 2021