Portfolio
Details about one of my projects.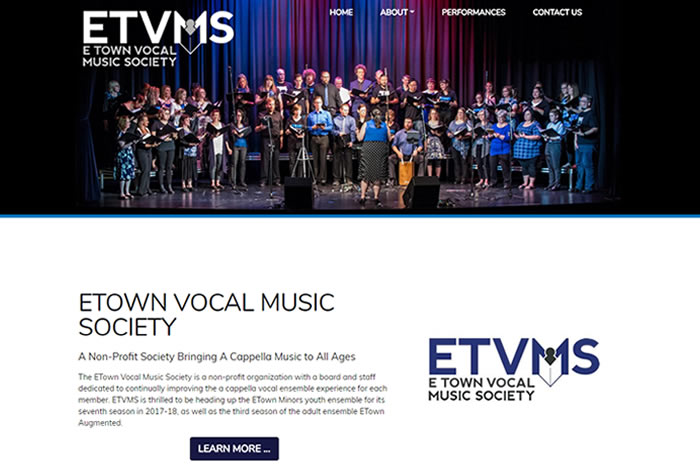 WEBSITE CREATION
ETown Vocal Music Society
Edmonton's ETown Vocal Music Society is a non-profit organization dedicated to bringing a cappella music to all ages. Both their minors group (for youth in grades 7 - 12) and adult ensemble are non-auditioned, and are perfect for anyone wanting to learn to sing popular music a cappella style.
ASSOCIATION
---
One of my kids has been part of this group for a couple of years, and absolutely loves it. When I discovered they didn't have a full website, I offered to develop one for them.
SPECIAL FEATURES
---
Responsive, mobile friendly website with SEO