Portfolio
Details about one of my projects.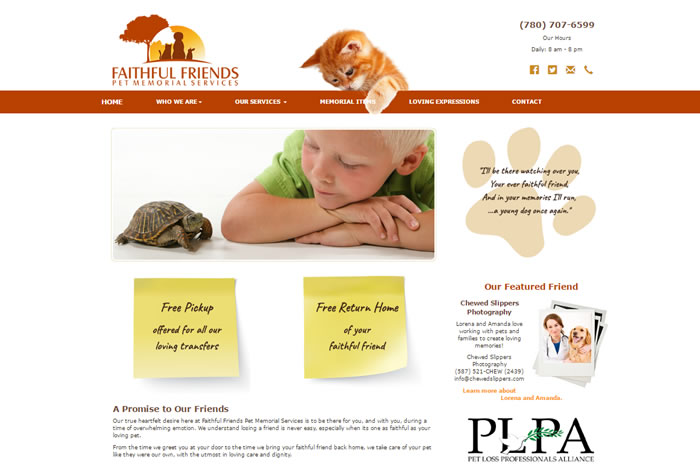 WEBSITE CREATION
Faithful Friends Pet Memorial Services
Brent and Lisa had a clear vision regarding what they wanted to see for their pet memorial services website, and the accompanying marketing materials for their new company. After a whirlwind 10 days, we are pleased to announce the launch of their new website, and the completion of the design of their business cards, folder, tri-fold brochure and catalog template.
ASSOCIATION
---
Lisa and I met in 2008, when I designed a website for a different company of hers. Since then I've also done marketing materials and two other websites for Lisa. I can't remember how she found me originally, but I'm very glad she did.
SPECIAL FEATURES
---
Responsive web design, images, graphic design of business cards, folder, trifold brochure, catalog