Portfolio
Details about one of my projects.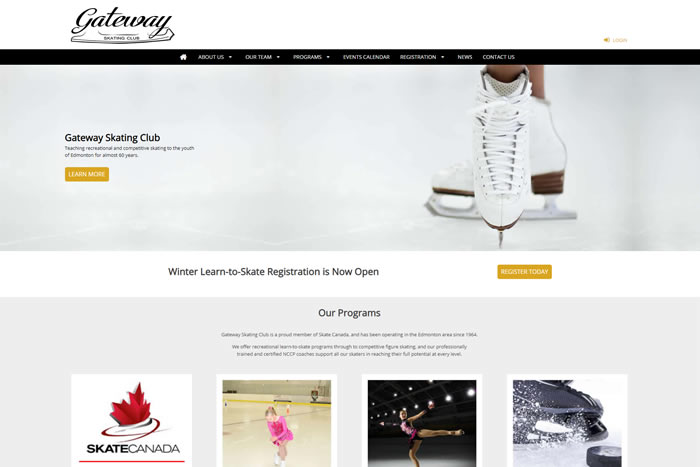 WEBSITE CREATION
Gateway Skating Club
Gateway Skating Company approached me in January 2021, looking for a redesign of their existing website which provides both information and management of their skating club.
ASSOCIATION
---
One of my clients serves on the board of this organization.
SPECIAL FEATURES
---
This project was a little different than some, in that they needed to continue to use their current content management system, Uplifter, which is used by Skate Canada and allows the club to register their students for figure skating, CanSkate / learn to skate lessons and testing, sell apparel and memberships, and more.
DATE
---
Live on January 13, 2021