Portfolio
Details about one of my projects.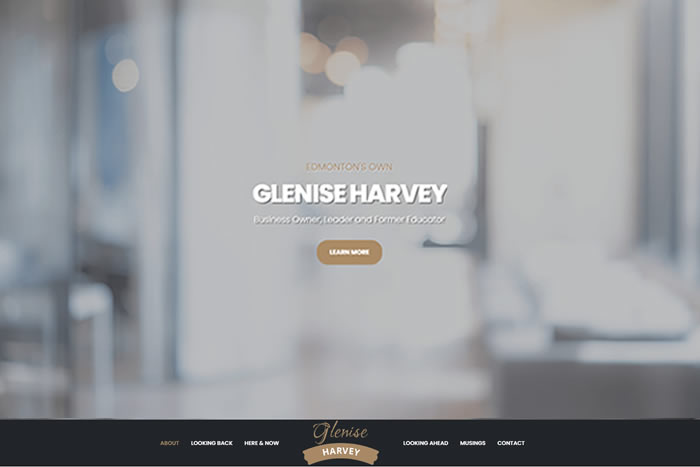 WEBSITE CREATION
Glenise Harvey
Glenise was looking for a personal website for networking purposes. We built her original site in 2018, and in 2021 decided it was time for a fresh new look.
ASSOCIATION
---
Glenise is a client for whom I did work on another website.
SPECIAL FEATURES
---
mobile friendly, responsive, one page website
DATE
---
Went live on June 13, 2021