Portfolio
Details about one of my projects.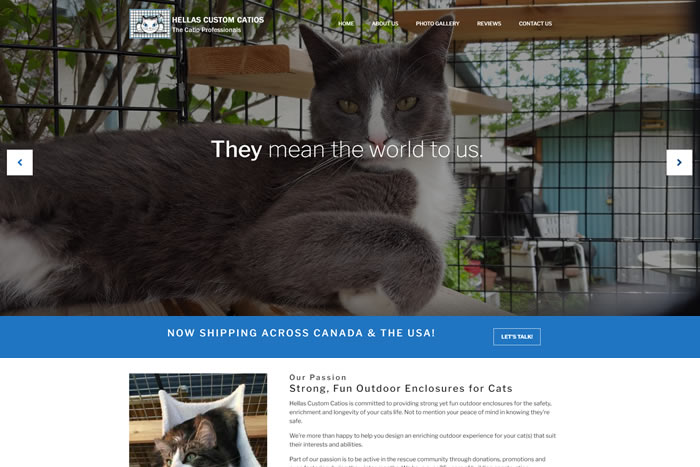 WEBSITE CREATION
Hellas Custom Catios
Hellas Custom Catios is an Edmonton-based company that designs and builds custom outdoor enclosures and indoor climbing structures for the safety, enrichment and longevity of your cats life.

They approached me looking for help with their website, which was in the midst of a redesign but wasn't looking how they had imagined.
SPECIAL FEATURES
---
responsive and mobile friendly
DATE
---
Live on December 20, 2020