Portfolio
Details about one of my projects.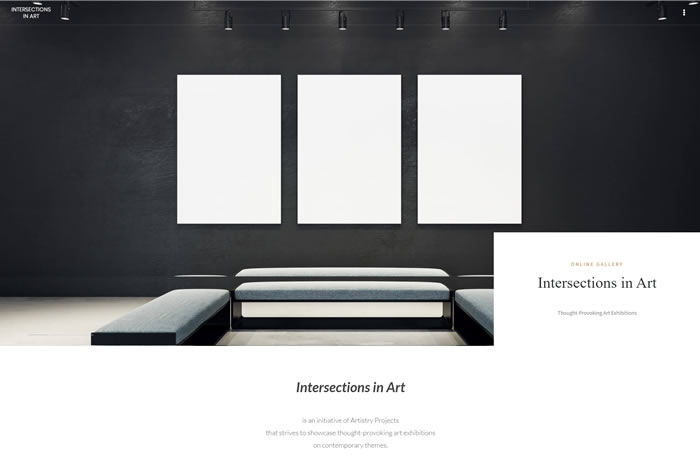 WEBSITE CREATION
Intersections in Art
Intersections in Art is an initiative of Artistry Projects, headed by curator Yang Lim, that strives to showcase thought-provoking art exhibitions on contemporary themes. These online art exhibitions include photography, video and other art mediums produced by a diverse group of artists.
SPECIAL FEATURES
---
online art exhibition