Portfolio
Details about one of my projects.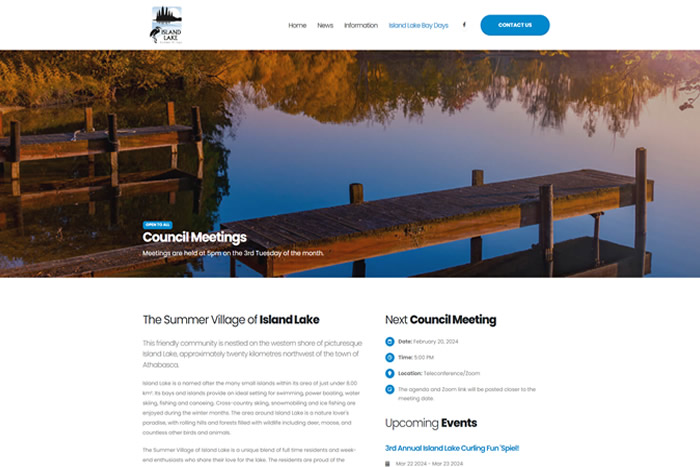 WEBSITE CREATION
Island Lake Summer Village
The deputy mayor of the Island Lake Summer Village approached Digital Rose about a redesign of their community web site after working with us on another project. They wanted a new look for their site, as well as assistance with ongoing site maintenance. Their original site was built in 2008, and I updated it to a responsive version in 2017. I continue to maintain their content for them.
ASSOCIATION
---
This project came to be by way of Chad Newton, who serves on the Island Lake executive, and heard of me through another client of mine.
SPECIAL FEATURES
---
custom template, Joomla