Portfolio
Details about one of my projects.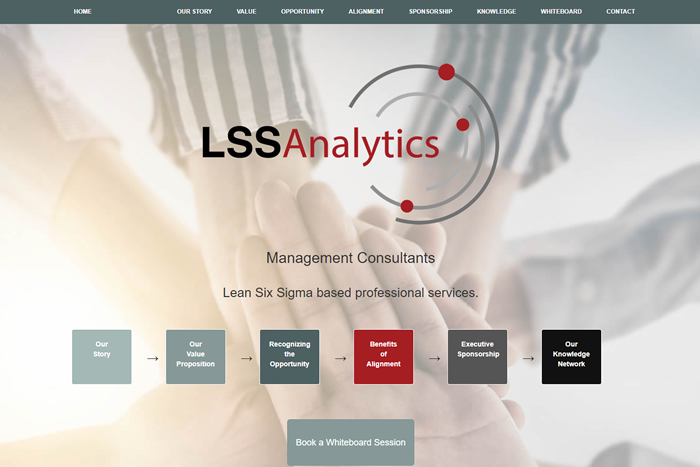 WEBSITE CREATION
LSS Analytics Inc.
This website was built for Karan Nikhanj, when he opened his management consulting firm offering Lean Six Sigma based professional services.
ASSOCIATION
---
Karan and I met in 2010 through the Blue Quill Community League, whose website I built and maintain. Since then I have built two business websites for him, as well as two personal websites.
SPECIAL FEATURES
---
Responsive web design