Portfolio
Details about one of my projects.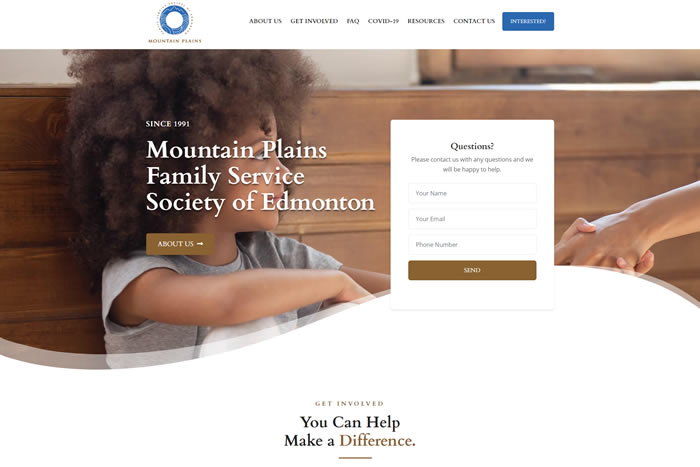 WEBSITE CREATION
Mountain Plains
Mountain Plains Family Service Society of Edmonton is a non-profit agency supporting foster families in Edmonton and area since 1991. They were looking for an updated look and functionality for their website.
ASSOCIATION
---
This client was referred to me by another client of mine, Pathways Family Services.
SPECIAL FEATURES
---
Responsive and mobile friendly.
DATE
---
Went live May 19, 2021