Portfolio
Details about one of my projects.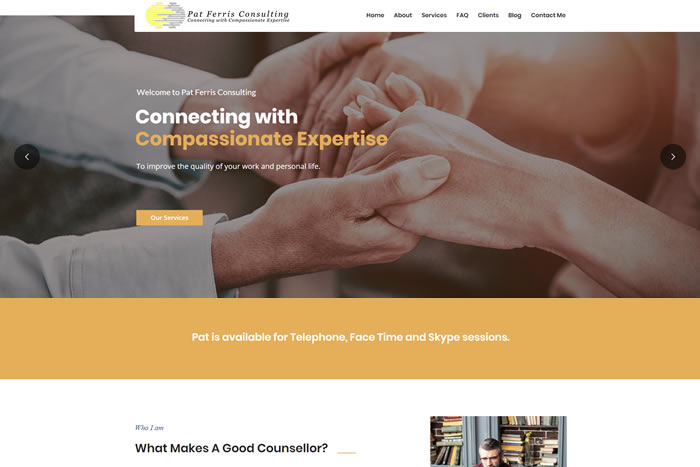 WEBSITE CREATION
Pat Ferris Consulting
Pat is a skilled counselor who uses the therapeutic relationship to help clients develop knowledge of themselves, facilitate emotional growth and develop personal resources that lead to a better quality of life for her clients. She holds advanced accreditation in hypnosis, Critical Incident Stress Debriefing, and eye movement desensitization and reprocessing (EMDR). She is a specialist in bullying and harassment situations, in and out of the workplace.
ASSOCIATION
---
After being referred to me by another client, Pat approached me looking for an updated look for her website.
SPECIAL FEATURES
---
responsive and mobile friendly
DATE
---
Went live on July 3, 2020