Portfolio
Details about one of my projects.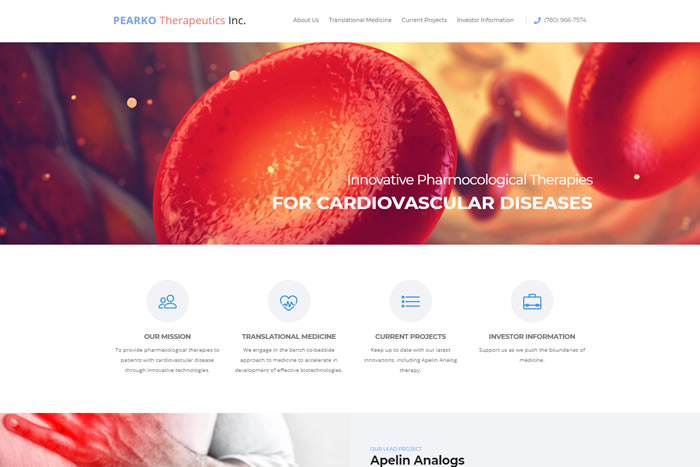 WEBSITE CREATION
PEARKO Therapeutics
PEARKO Therapeutics is an Edmonton-based company that seeks to provide pharmacological therapies to patients with cardiovascular disease through innovative technologies. They aim to improve patient quality of life, condition management, and prevent future adverse events with their medical innovations.
ASSOCIATION
---
This client was referred to me by a previous client, who also happens to be related to another previous client who I have worked with on multiple projects.