Portfolio
Details about one of my projects.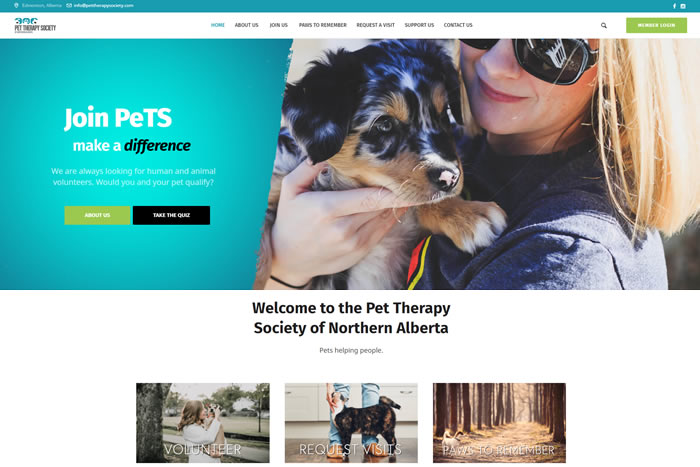 WEBSITE CREATION
Pet Therapy Society of Northern Alberta
The Pet Therapy Society of Northern Alberta (PeTS) is a not-for-profit organization. Their human and animal partner teams provide free pet therapy services to facilities in and around Edmonton. They approached me in the summer of 2019 after having seen my work on one of my community league web sites. They were looking to redesign and rebuild their existing website to better provide information to potential volunteers and recipients of their services.
ASSOCIATION
---
This project came to me by way of one of the board members, who saw my work on her local community league website.
SPECIAL FEATURES
---
responsive, events, online quiz