Portfolio
Details about one of my projects.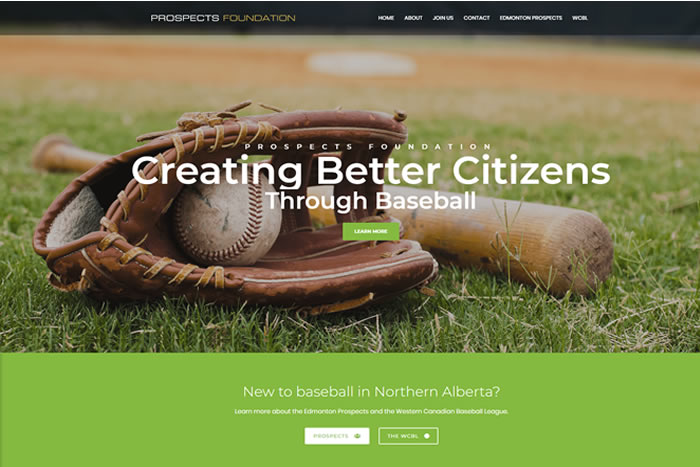 WEBSITE CREATION
Prospects Foundation
The Prospects Foundation is an Edmonton-based group who's goal is to build baseball in the community.
ASSOCIATION
---
This project was a second project for an existing client.
SPECIAL FEATURES
---
responsive, slider, animation
DATE
---
Went live in October 2019.