Portfolio
Details about one of my projects.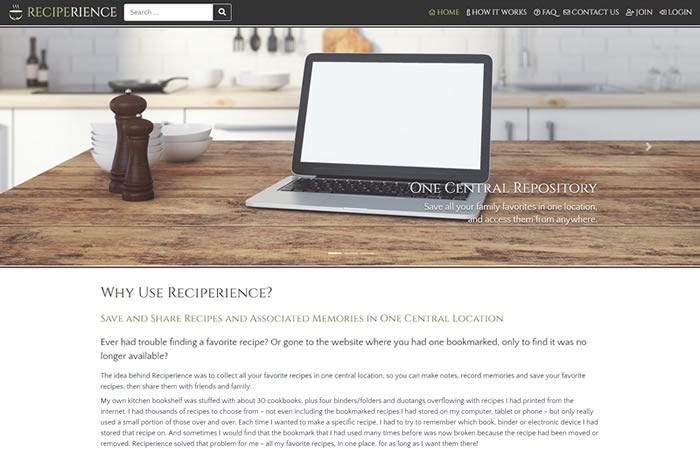 WEBSITE CREATION
Reciperience
We built Reciperience as a way for people to save and share their recipes in once central location, and share those recipes with family and friends. It also allows family members to attach photos and stories to their recipes, so that those memories can be shared within the family for generations to come.
ASSOCIATION
---
This web app was actually an idea of my own.
SPECIAL FEATURES
---
Responsive web design, account functionality, likes, ratings, sharing