Portfolio
Details about one of my projects.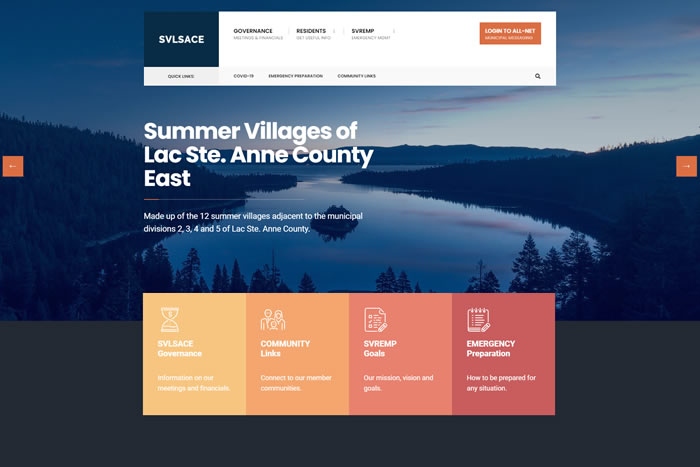 WEBSITE CREATION
SVLSACE
Summer Villages of Lac Ste. Anne County East (SVLSACE) includes documents, news and emergency preparedness information related to their area, and all 12 of their summer village member communities.
ASSOCIATION
---
This client saw my work on websites for other summer villages, and contacted me for help with their new project.
DATE
---
This site went live in May 2021.