Portfolio
Details about one of my projects.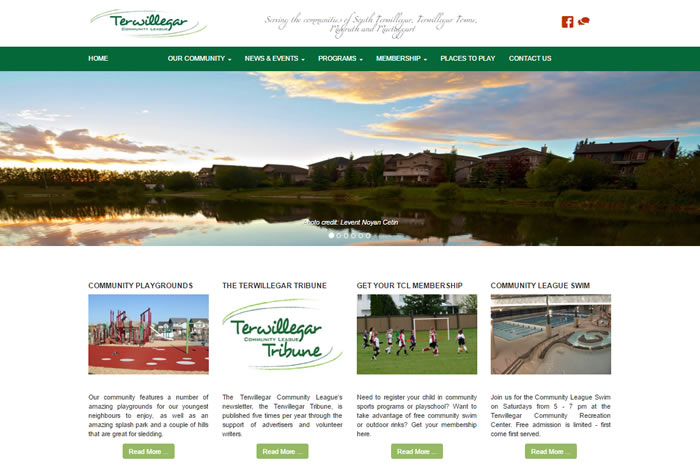 WEBSITE CREATION
Terwillegar Community League
The Terwillegar Community League is located in south Edmonton. In 2011 they were looking for a fresh new look to their site. By adding color, new content and additional functionality, we hoped to create more accurate representation of their vibrant, active community.
ASSOCIATION
---
I volunteered to build a new website for the TCL when I moved into the neighborhood in 2011. I have been maintaining and updating it for them ever since.
SPECIAL FEATURES
---
responsive design, php, slideshow, online membership