Portfolio
Details about one of my projects.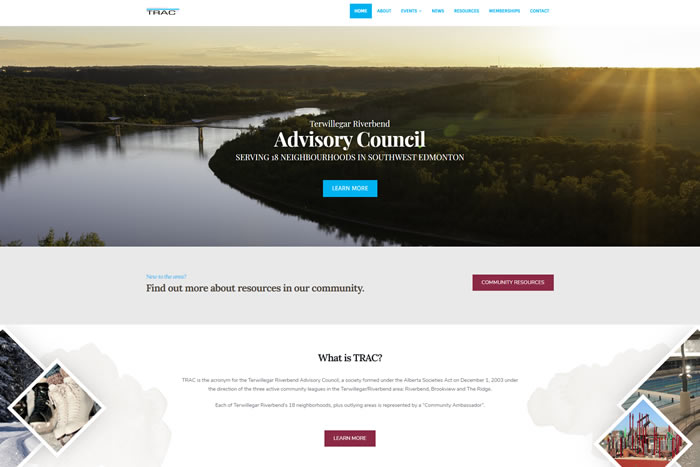 WEBSITE CREATION
Terwillegar Riverbend Advisory Council
TRAC is a society that serves 8 community leagues / 18 neighbourhoods ... one of which I happen to live in. The new website offers community information, as well as info on community league memberships, TRAC's events and programs, which include their annual community walk/run, community wine fundraiser and the South West Edmonton Farmers' Market.
ASSOCIATION
---
TRAC was referred to me via one of my community league contacts.
SPECIAL FEATURES
---
responsive
DATE
---
Live on October 24, 2020