Portfolio
Details about one of my projects.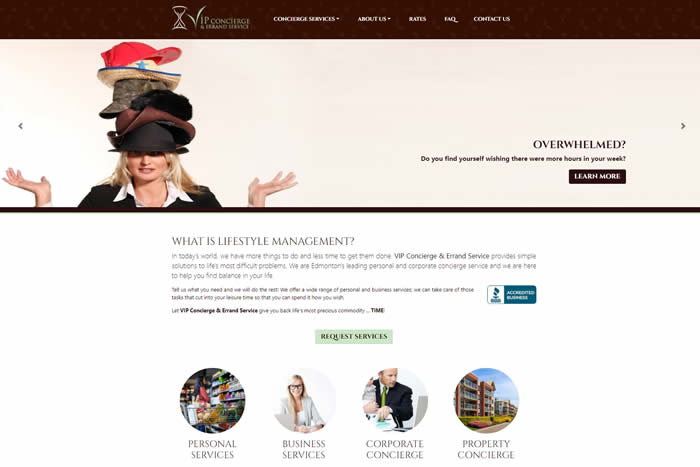 WEBSITE CREATION
VIP Concierge & Errand Service
VIP Concierge & Errand Services is an Edmonton-based service company offering a wide variety of personal and business services. They are the sister company to another of our clients, VIP Event Consultants.
ASSOCIATION
---
Lisa and I met in 2008, when she contacted me and asked that I design a website for her company. Since then I've also done marketing materials and two other websites for Lisa. I can't remember how she found me originally, but I'm very glad she did.
SPECIAL FEATURES
---
responsive, mobile friendly website with SEO