Portfolio
Details about one of my projects.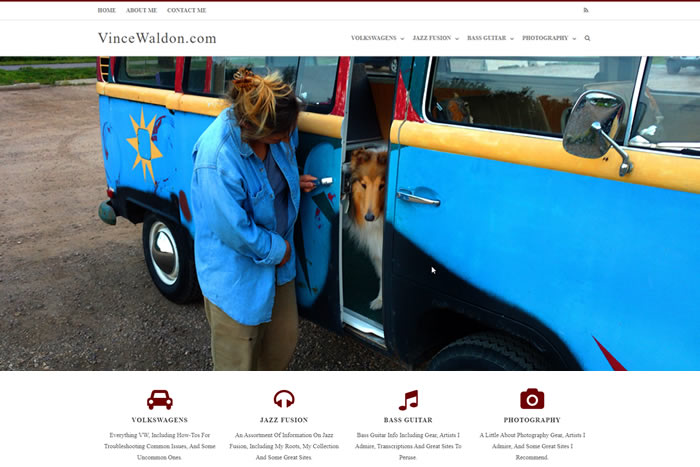 WEBSITE CREATION
Vince Waldon
Vince Waldon, a former boss of mine, wanted a personal site in which to share information about some of his favorite hobbies: Volkswagons, photography, jazz and guitars.
SPECIAL FEATURES
---
This is a Joomla-based web site that we created using a template purchased online. Using this CMS system gave a great amount of flexibility to the site, and the online administration forms allow Vince an easy method to update the site.
DATE
---
A Joomla version of the site went live in October 2007. In 2021 the was converted to Wordpress, retaining all posts and comments.