Blog
Tips and Information.

Wordpress: Build It Yourself, or Ask For Help?
is it better to figure it out yourself, or bring in someone with experience?
While many people are familiar with Wordpress as a blogging tool, it technically falls under the category of Content Management Systems. This means that it is an application that can be used to manage the content of an entire website. It includes a browser based management tool, which can make it easier for non-experienced individuals to update their own site ... but perhaps isn't as easy for someone to create their own website from scratch.
A couple of weeks ago I was approached by Anne, who had started building her own website for her business. Anne is a certified Level 1 English riding coach and Level 2 western riding coach, as well as a certified Equine Assisted Learning (EAL) facilitator. Her business offers EAL sessions, trail rides and horseback riding lessons for beginners.
After spending some time working on building her site, Anne realized it wasn't looking how she imagined it would, and she - frankly - had no real time or interest in trying to figure it out. She contacted me asking for my recommendations, and soon agreed to let me handle it for her ... so she could go out and spend time doing what she loves instead - spending time with her horses.
Her new site launched 13 days after our first contact, and offers information about her services, as well as photos of all her gorgeous equine "teachers".
Thank you, Anne, for making me part of your project. It was a pleasure, and I wish you and 3 Painted Poinies all my best.
* Photo credit for above: SJ Originals
Before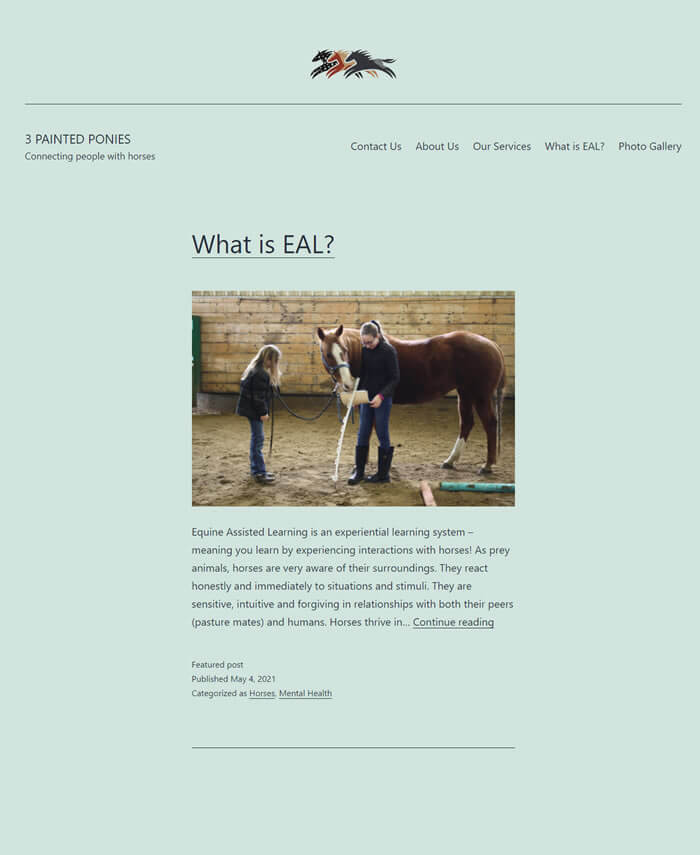 After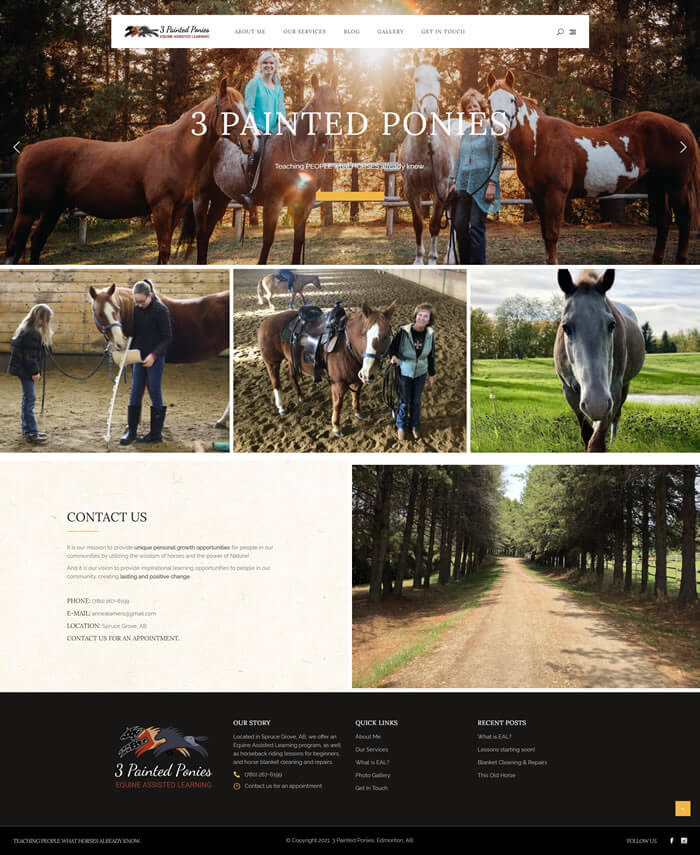 Search
Share This Article on ...
Recent Articles