Portfolio
Details about one of my projects.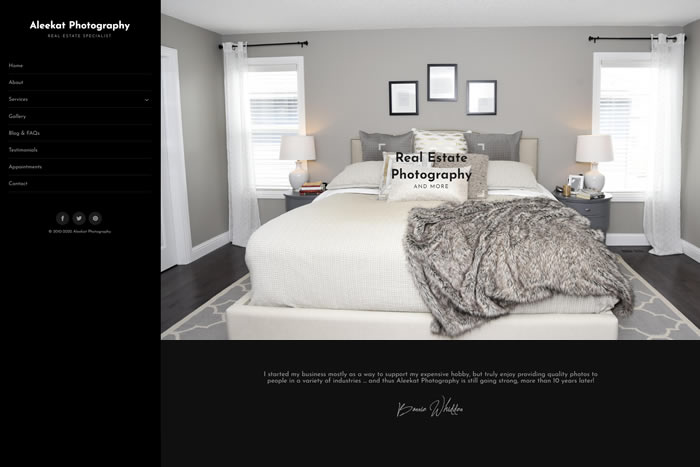 WEBSITE CREATION
Aleekat Photography
Aleekat Photography was started by Bonnie Whidden, a proud Mom of two who decided to parlay her love of photography into her own business. Her site features a photo gallery and information on how you can contact this talented photographer.
ASSOCIATION
---
Bonnie and I met through her husband, who was a colleague of mine prior to opening my own business. Now she is a friend, and my family photographer.
SPECIAL FEATURES
---
photo gallery, responsive design