Portfolio
Details about one of my projects.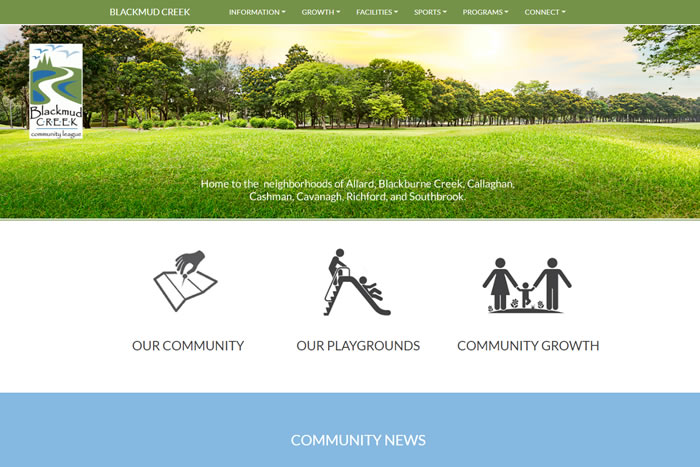 WEBSITE CREATION
Blackmud Creek Community League
The Blackmud Creek Community League is located in south Edmonton. BCCL approached me in 2010 when they were looking for a fresh new look and additional functionality that their current site did not have. In 2018 we decided it was time to refresh the site, to make it more mobile-friendly.
ASSOCIATION
---
The BCCL was referred to me by one of my other community leagues.
SPECIAL FEATURES
---
Responsive web design, event calendar