Portfolio
Details about one of my projects.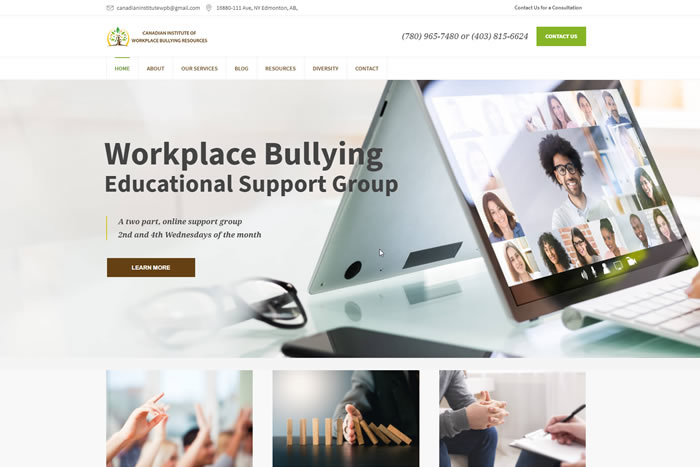 WEBSITE CREATION
Canadian Institute of Workplace Bullying Resources
The CIWBR is a joint venture between Linda Crockett and Pat Ferris. They have joined forces to provide resources, workshops and assistance to individuals and companies impacted by workplace bullying, and those who are perpetrating this behaviour.
ASSOCIATION
---
This was a project for previous clients.
SPECIAL FEATURES
---
mobile-friendly and responsive