Portfolio
Details about one of my projects.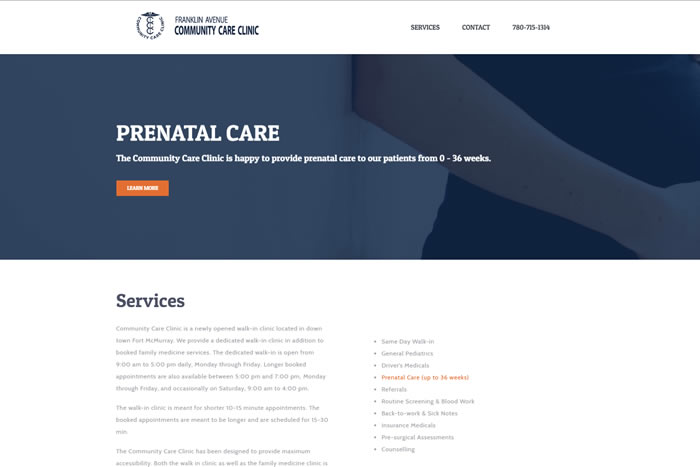 WEBSITE CREATION
Community Care Clinic
The Community Care Clinic in Fort McMurray was looking for some as assistance with their existing Wordpress website. This included creating some new pages, as well as making additional changes and ongoing maintenance.
ASSOCIATION
---
This client found me on Google, and later requested assistance with another project.