Portfolio
Details about one of my projects.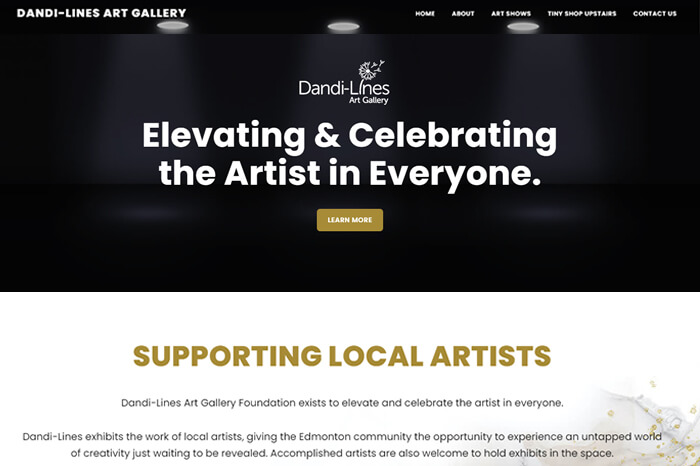 WEBSITE CREATION
Dandi-Lines Art Gallery
Dandi-Lines Art Gallery Foundation exists to elevate and celebrate the artist in everyone. Owned and operated by Glenise Harvey, this Edmonton art gallery exhibits the work of local artists. She contacted me to build her a website that she could use to advertise the art shows.
ASSOCIATION
---
Glenise came to me by way of referrals from another client and her logo designer.
SPECIAL FEATURES
---
Responsive site, photo gallery