Portfolio
Details about one of my projects.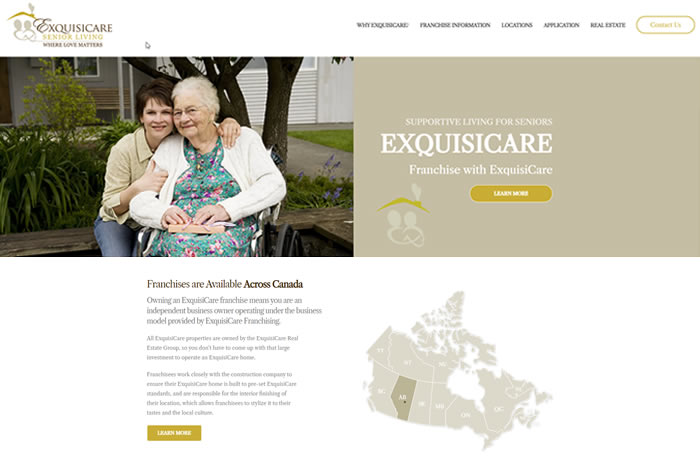 WEBSITE CREATION
ExquisiCare Franchising
ExquisiCare provides residential, long term care accommodations and care for the elderly. They are expanding their operations with franchises across Canada, and needed a website to provide information about their franchising opportunities.
ASSOCIATION
---
ExquisiCare is a long time client of mine.
SPECIAL FEATURES
---
responsive/mobile friendly, map