Portfolio
Details about one of my projects.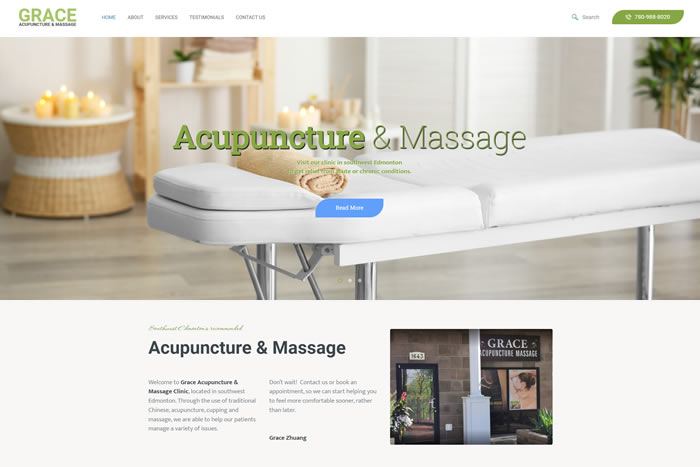 WEBSITE CREATION
Grace Acupuncture
Grace Acupuncture & Massage Clinic is located in southwest Edmonton, but serves patients all across the city. Through the use of traditional Chinese, acupuncture, cupping and massage, Grace is able to help patients manage a variety of issues. Though the business has been operating for many years, they were looking for their first website.
ASSOCIATION
---
I have been going to Grace for acupuncture for many years now.
SPECIAL FEATURES
---
Responsive/mobile friendly