Portfolio
Details about one of my projects.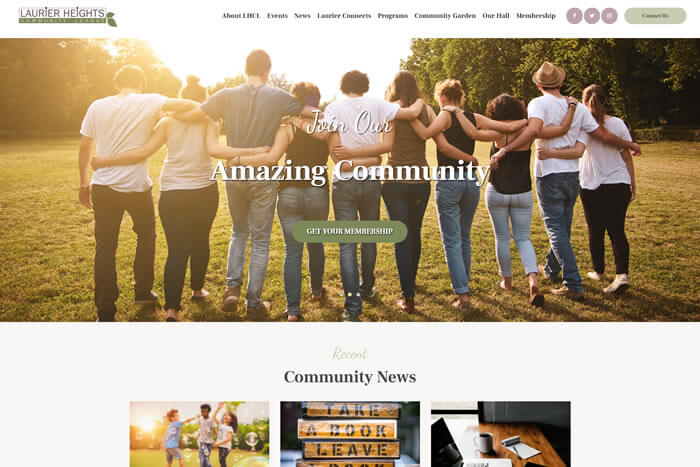 WEBSITE CREATION
Laurier Heights Community League
Laurier Heights community league is located in central Edmonton. They were looking for an updated look for their website, and a way to better share information with members of their community.
ASSOCIATION
---
This league came to me after seeing my work on other community league websites.
SPECIAL FEATURES
---
Mobile-friendly and responsive, social media integration
DATE
---
Went live on July 12, 2021