Portfolio
Details about one of my projects.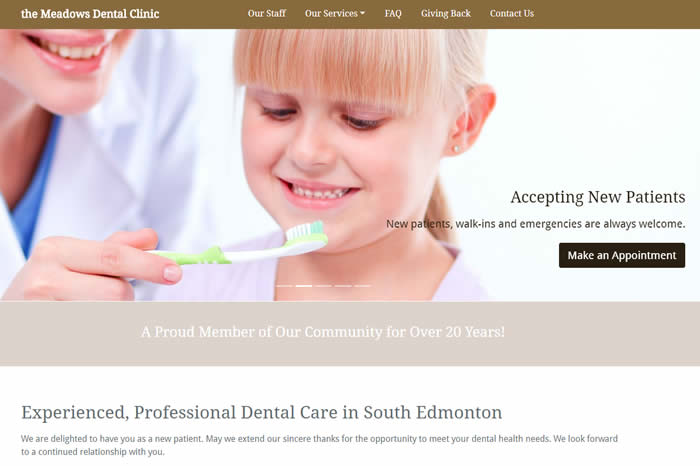 WEBSITE CREATION
The Meadows Dental Clinic
After I worked with one of their staff on the redesign and development of their community league website, the Meadows Dental Clinic approached Digital Rose for a redesign of their existing web site in 2010. In 2018 we updated the look and made the website mobile-friendly.
SPECIAL FEATURES
---
Responsive website