Portfolio
Details about one of my projects.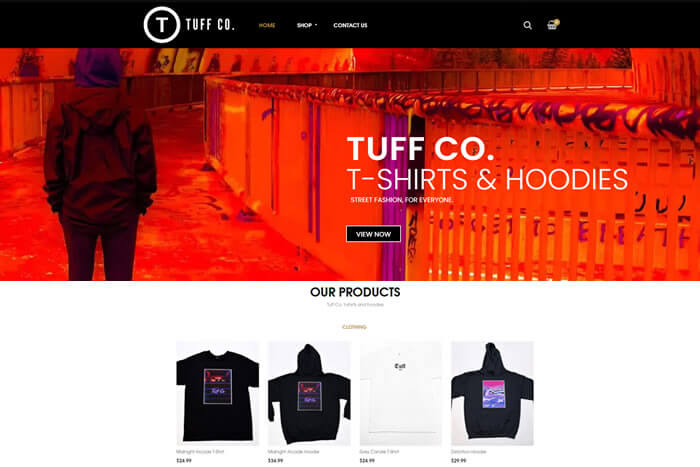 WEBSITE CREATION
Tuff Co.
Tuff Co., based in Edmonton, AB, offers street-wear style t-shirts, hoodies and sweatshirts for teens and adults.
This entrepreneur has the distinction of being my youngest ever client, starting his first company while still in high school!
ASSOCIATION
---
This business is the product of a family member of a friend and client.
SPECIAL FEATURES
---
mobile-friendly and responsive, online store