Portfolio
Details about one of my projects.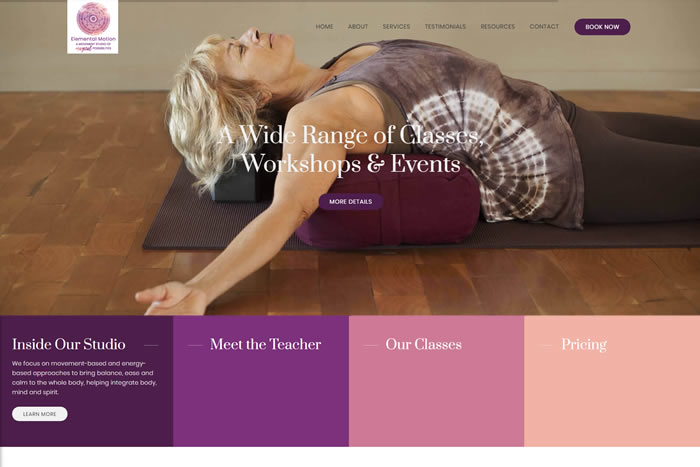 WEBSITE CREATION
Elemental Motion
This client came to me looking for a new website to showcase her in-studio services. When COVID-19 hit in the middle of the project, we changed direction to add and highlight online and streaming classes.
ASSOCIATION
---
Referred to me separately by two other clients.
SPECIAL FEATURES
---
Zoom live-streamed classes, online membership to on-demand video classes