Portfolio
Details about one of my projects.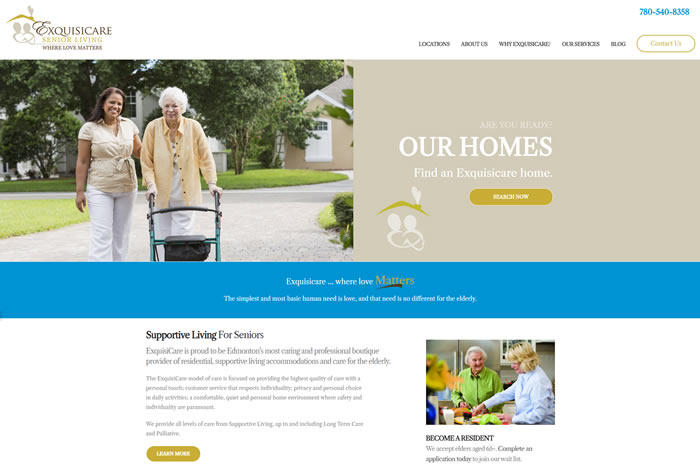 WEBSITE CREATION
ExquisiCare Inc.
ExquisiCare is Edmonton's only boutique provider of residential, supportive living accommodations and care for the elderly. They put the emphasis on providing a home and loving care for aging loved ones, rather than simply a place for them to live.
ASSOCIATION
---
Dawn contacted me after seeing the work I did on her community league's website. I created this website for her new company, and have built four additional sites for her since then.
SPECIAL FEATURES
---
responsive and mobile friendly, online application form, slideshow, SEO, blog